The staff member you just employed might have a remarkable resume, but if his or her abilities are not truly a fit for the job, there's a high probability that new seek the services of will not work out long-term.
In a recent study from Robert Half Finance & Accounting, nearly 40 percent of executives said that, other than poor performance, the main reason for a failed hire is a mismatched skill set. Employers who fail to clearly outline what's expected of a new employee also often have to go through the hiring process again. The research found that 27 percent of executives named unclear performance expectations as the top reason that new employees don't work out.  
Match the skills to job
Paul McDonald, mature professional home at Robert Half, said that hiring is hard enough, but it's even more difficult when you have to do it again.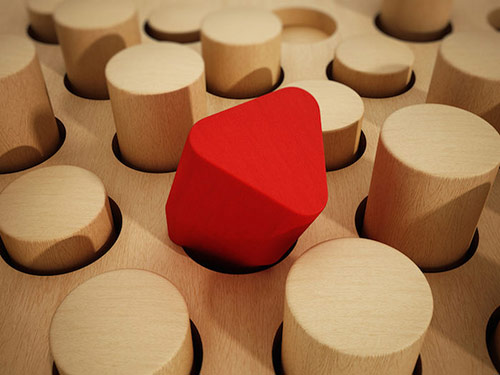 "Don't impede your efforts by recycling old job descriptions," McDonald said in a statement. "Develop a fresh overview for each opening, listing the skills required for candidates to be successful now and in the future."
Personality conflicts and failure to fit into the corporate culture are two of the other most common factors that result in a bad hire, the study found.
McDonald said that it is important when hiring for employers to highlight why employees would want to work for their organizations.
"Promote why your business is a great place to work, emphasizing the organization's mission, culture and career-growth opportunities," McDonald said. "This, combined with a compelling, relevant job description, will help attract top performers who fit the firm's needs."
To help employers, Robert Half Finance & Accounting offered several tips to avoid making a bad hire:
Know what you want. It is critical to know what skills you want in a new hire. Be sure to make a list of the skills an employee must have before walking in the door, and which ones he or she can learn on the job. Also, don't focus only on technical skills. You want to factor in soft skills also, because those traits often help determine whether a new employee is a good fit.
Conduct thorough reference checks. It is important to spend some time talking to the potential hire's former bosses to get a better idea of how well the individual will perform for your organization. You want to ask former managers about a potential hire's work styles, strengths and areas for improvement.
Move fast. Once you find a great candidate, don't drag out the hiring process. You want to move quickly and offer competitive and attractive compensation packages. Previous research has shown that job candidates lose interest when employers delay making decisions.
The study was based on surveys of more than 2,200 chief financial officers from companies in more than 20 of the largest U.S. metropolitan areas.